High quality used tires from japan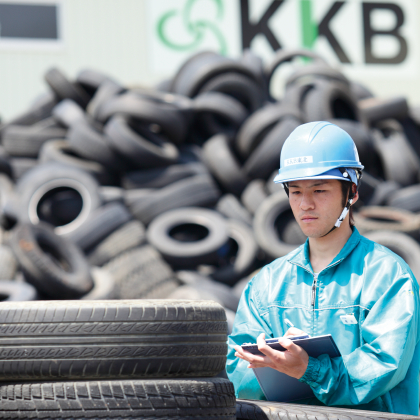 Used tires from Japan offer higher quality than from other countries because Japanese change their tires more often — about once every three years — and drive on excellent roads. So the tread is deeper and in better condition. In addition, most tires in Japan are made by domestic manufacturers like Bridgestone, Yokohama and Dunlop. "Made in Japan" tires are renowned for offering the world's highest quality. In fact, used Japanese tires often compare with new tires from makers in other countries. At KKB, we stringently inspect tires based on four decades of experience to ensure high levels of satisfaction for every customer.
Huge inventory of used Japanese tires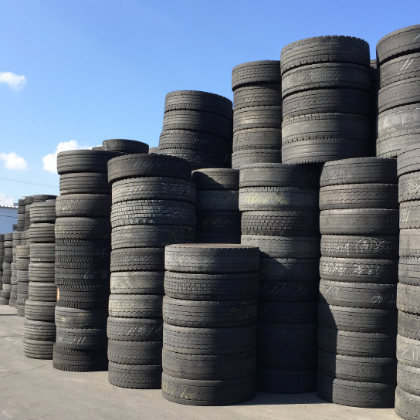 Only a small percentage of used Japanese tires are in good enough condition to be used on vehicles without modification. However, we collect tens of thousands of tons of used tires every year, making us one of the largest used tire companies with one of the largest inventories in Japan.
Total support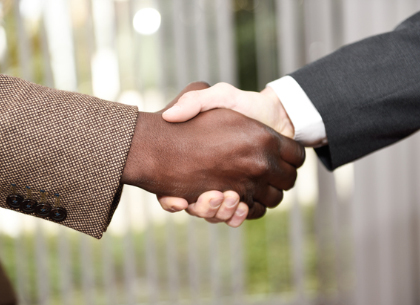 Quality assurance
Because we are fully committed to quality, we thoroughly investigate any quality problems that arise to verify the cause, find a mutually satisfying solution, prevent recurrence and find ways to further raise quality.
Customers visiting Japan
Overseas customers are welcome to meet us in Japan. As your partner, we will arrange for comfortable accommodation, meals, tours and shopping opportunities with bilingual support in English, Chinese, Portuguese or Indonesian.
Business support
As your business partner, we support you all the way. We strive to maintain an excellent long-term relationship, welcome business propositions and provide business information that can help you succeed in your market.